Foundation Cracks Repair and Problems
We Can Help You Repair Issues With Your Foundation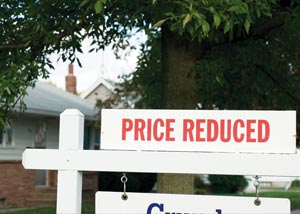 Are You Selling Your Home?
Foundation problems must be disclosed when selling a home, and can reduce the value of a home by 20-30%.
To preserve the value of the home, fixing any issues with the foundation right away is usually the most logical option for homeowners.
Foundation problems are many times caused by changes in the moisture content of the soil around your home. During extended periods of dry weather, the soil around and under your home can shrink, causing your home to shift downwards.
When this foundation problem occurs, you may begin to notice foundation cracks throughout your home that indicate foundation settlement. During extremely wet periods, the soil under your home can soften or even collapse which can also cause your home to sink, settle, and crack.
Another foundation problem caused by wet soil conditions is bowing walls. If your home has a basement or crawlspace you may notice foundation cracks in the walls, which can be caused when hydrostatic pressure is put on the wall after a heavy rain.
When hydrostatic pressure puts pressure on your foundation wall, it can cause it to move inward. If your basement walls begin to fail, you will notice foundation cracks as the wall starts to bow, buckle, tip along the top, or slide inwards along the bottom.
Changing Soil Conditions Around Your Home Can Result in Foundation Problems
If you've noticed foundation cracks or other symptoms of foundation problems such as drywall cracks, doors and windows that don't open and close properly, sloping floors or exterior foundation cracks, you are probably dealing with a foundation problem that is caused by changing soil conditions around or under your home. If you've found cracks in the foundation of your home, we can help! Contact us by phone or online to schedule a FREE inspection and estimate on foundation repair cost from your local Foundation Supportworks dealer.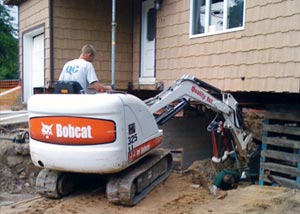 Don't Rebuild -- Repair!
When a foundation is severely damaged, it's easy to assume that the only way to repair it is by removing the old foundation and building a new one.
In most cases, this is not so! We can repair even severely damaged foundations with a warrantied solution.
About Foundation Supportworks Inc.
There are many reasons that foundation problems exist and Foundation Supportworks can help you understand what caused the problem and your options for fixing it.
A foundation expert would be happy to contact you for a free inspection and estimate.
Foundation Supportworks is a network of foundation repair contractors that spans the United States and Canada, so you can count on us to provide you with a solution to your foundation problem.
Whether you live in Los Angeles, Wichita, Chicago, Indianapolis, Pittsburgh, Windsor, Baltimore, Tampa, or anywhere else, we're here to help you!
A local Foundation Supportworks dealer can provide you with a FREE, no-obligation inspection and estimate to repair the foundation cracks in your home.
Fixing foundation problems is what our dealers do everyday, so if you have foundation cracks or other symptoms of a foundation problem, they can help.
Looking for a price? Get a no cost, no obligation free estimate.