Find Your Local Foundation Repair Contractor
Select a state below to find a local foundation repair contractor near you:
A failing foundation is a big problem! Be sure to find the best foundation contractor in your area.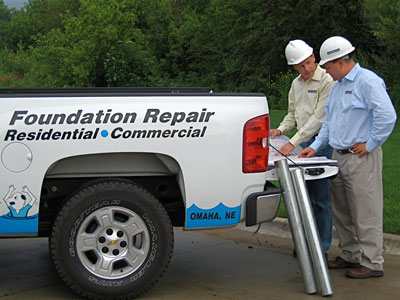 Hiring a structural repair expert in the field who is reputable with the Better Business Bureau is an excellent way to confidently choose the best contractor possible. Hiring an expert foundation contractor will help increase the chances of having the work done within a reasonable timeframe with no cost overruns or unexpected problems. Choosing only a well-established specialist in the field is also important, as the Small Business Administration reports that 50% of businesses fail within the first year and 95% are out of business within the first five years. An established contractor is the most likely to be around and able to honor their written warranty should the need arise for any service work.
Hire a structural repair expert with confidence. Hire a Foundation Supportworks contractor today for a free foundation repair inspection and estimate.
When deciding whether or not to fix your foundation, it is important to consider the resale value of your home, since most people sell their home at some point in their life. You know yourself that you would be hesitant to buy a home with a structural defect, and if you did, you would not pay full price for it. The Real Estate Seller Disclosure Act requires these types of problems be disclosed to potential home buyers. Realtors tell us that they have to discount a home with foundation structural defects 10 to 20% in order to go forward with the sale of the home. What is your home worth in today's market? By not fixing your foundation, it's going to cost you much more money than fixing your foundation.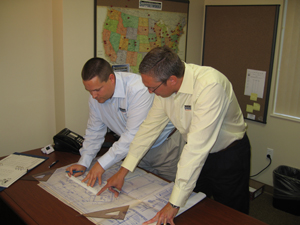 Repairing a damaged foundation is a job that pays for itself immediately and is too important to put off for later. Repairing a bowing or cracking foundation wall costs a fraction of the cost of the home, and in the current market, it will be almost impossible to sell a "fixer-upper." With the current housing slump, and with foreclosed homes filling 17% or more of the current housing market, even good homes are competing with foreclosure bargains with seeking a fair price. Repairing your foundation will help restore the value of your home and will help protect it before the problem gets worse.
Many people associate foundation problems with older homes, however Consumer Reports found that an alarming 15% of new homes had serious foundation problems. These problems were found to have two causes: poor construction, and homes built on poorly compacted fill soils. It's safe to say that foundation problems affect new and old homes alike.
When selecting the best repair for your home, bear in mind that there are a variety of different solutions for repairing a foundation. Some of these solutions will work well some of the time, and some solutions are better for different scenarios. For the money spent, it's worth taking the time to research the options, meet with the experts, and find the foundation repair solution that will work for your particular basement, crawlspace or foundation problem the first time.
Foundation Supportworks' network of locally owned and operated foundation specialists would like to provide you with a free, no-obligation estimate for your foundation problem. Our specialists are available to do whatever they can to assist you in weighing the best options for your foundation work and keep your foundation stable. Call or contact us for a free foundation repair estimate today!