Concrete Repair
Overview of Concrete Failure
Have a concrete problem?
Find a local dealer and help put your concrete worries at ease with our trusted solutions.
When concrete sinks and cracks, it can cause issues such as pooling water, uneven surfaces and potentially dangerous tripping hazards.
Bad concrete also hurts curb appeal, reducing the value of a home. The good news is, concrete problems can typically be fixed permanently without having to rip up the old slabs and pour new ones.
Concrete Problems
Why they happen,
and why they should be fixed.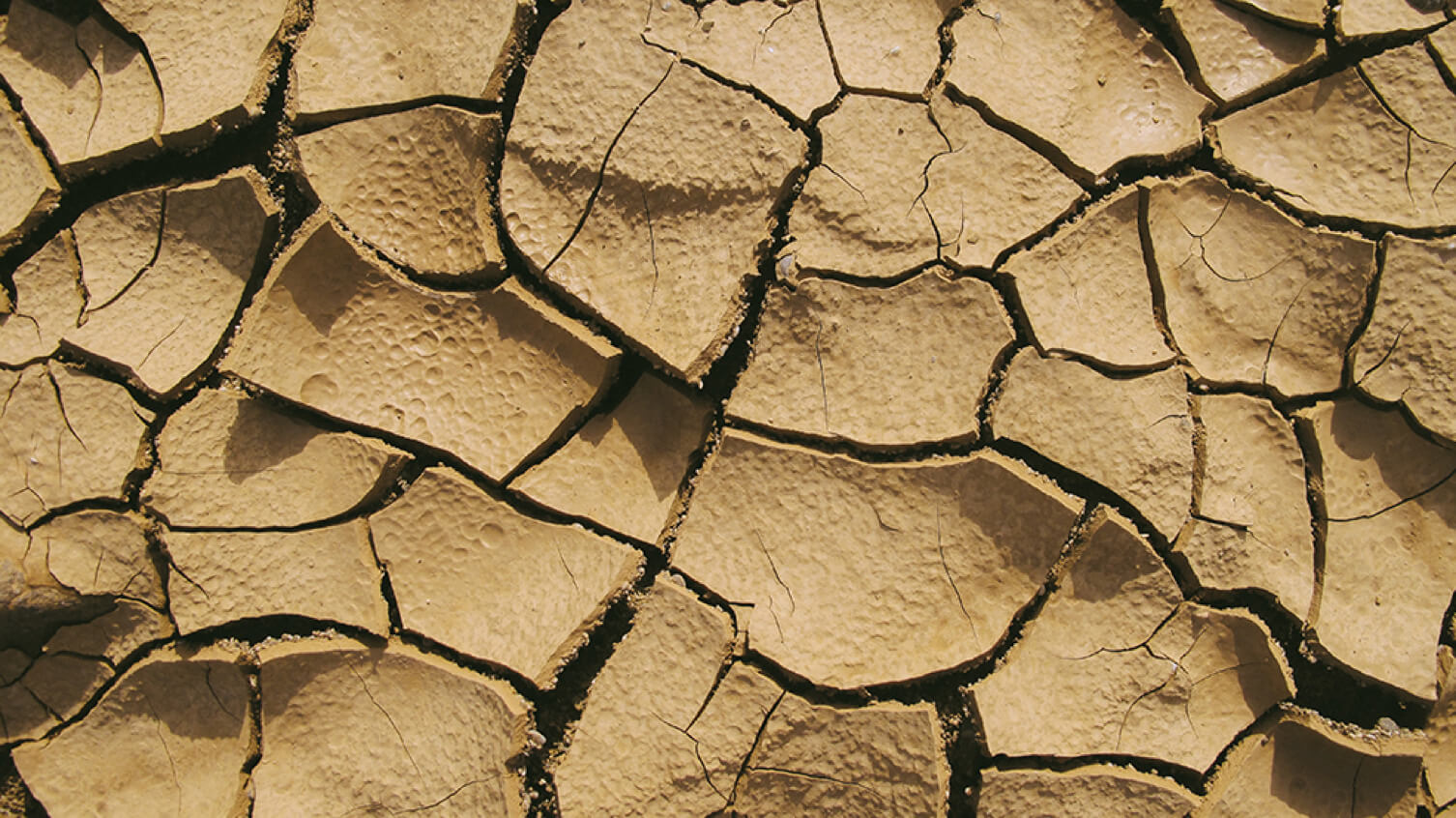 What causes concrete problems?
Most concrete problems are caused by poor soil. Soil can soften due to excessive moisture, shrink due to drought or become unstable because of inadequate initial compaction. These situations cause voids to form, which in turn allows the heavy concrete above to sink and become uneven. As concrete slabs sink, they can crack and break, creating jagged, raised edges that are not only an eyesore but also potentially dangerous.
Learn What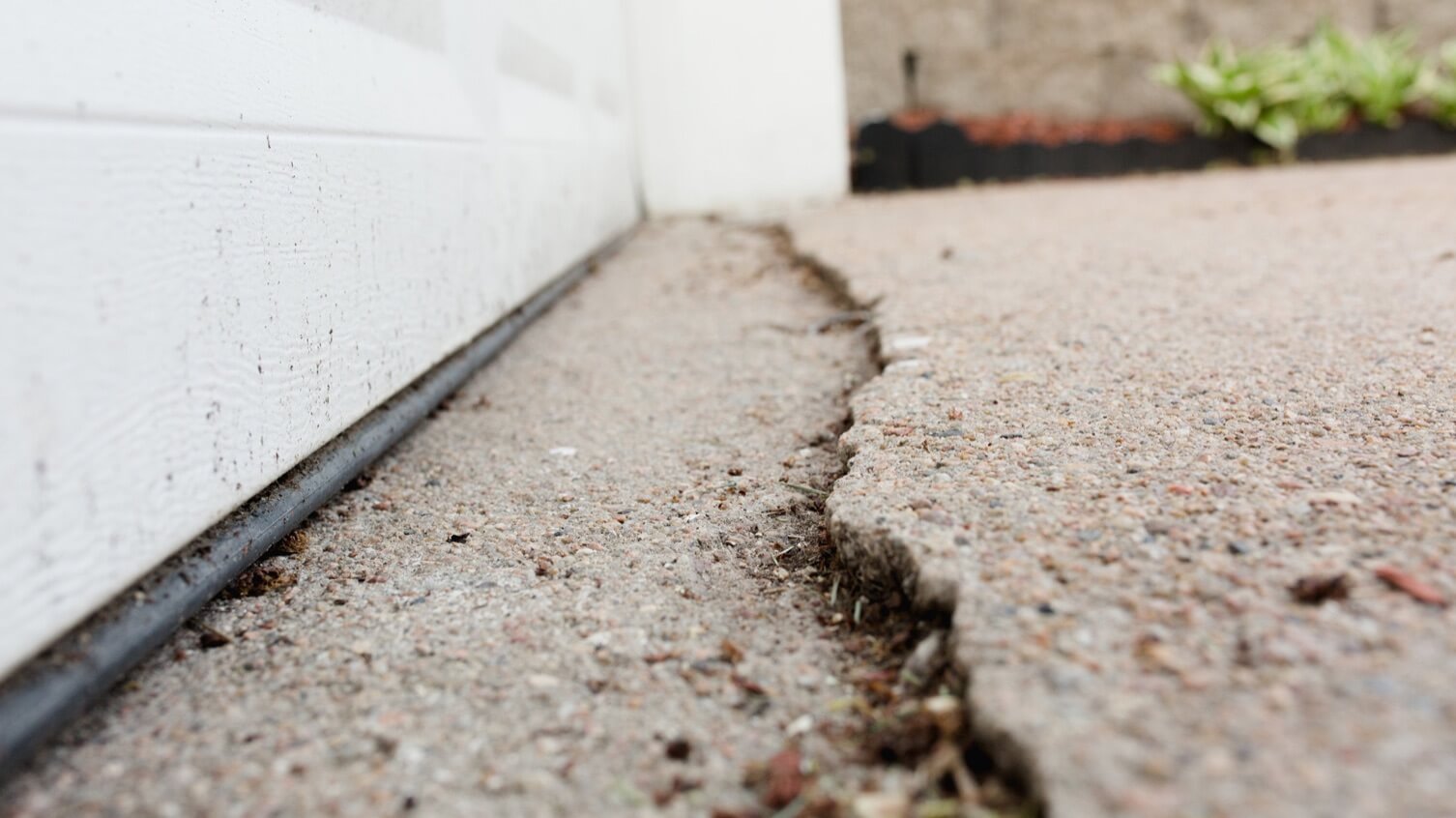 Why fix your concrete problems?
Concrete problems don't typically appear overnight; they happen slowly over time. Because of this, people often put off fixing them. After all, you can live with a cracked driveway, can't you? The neighbors certainly do! But the thing is, concrete problems don't get better with time. And they don't get any less expensive to fix. So, if you want to fix your driveway, patio, pool deck or sidewalk permanently, it'll never be less expensive to do so than it is today.
Learn Why
Signs of Concrete Failure
Do any of these signs look familiar?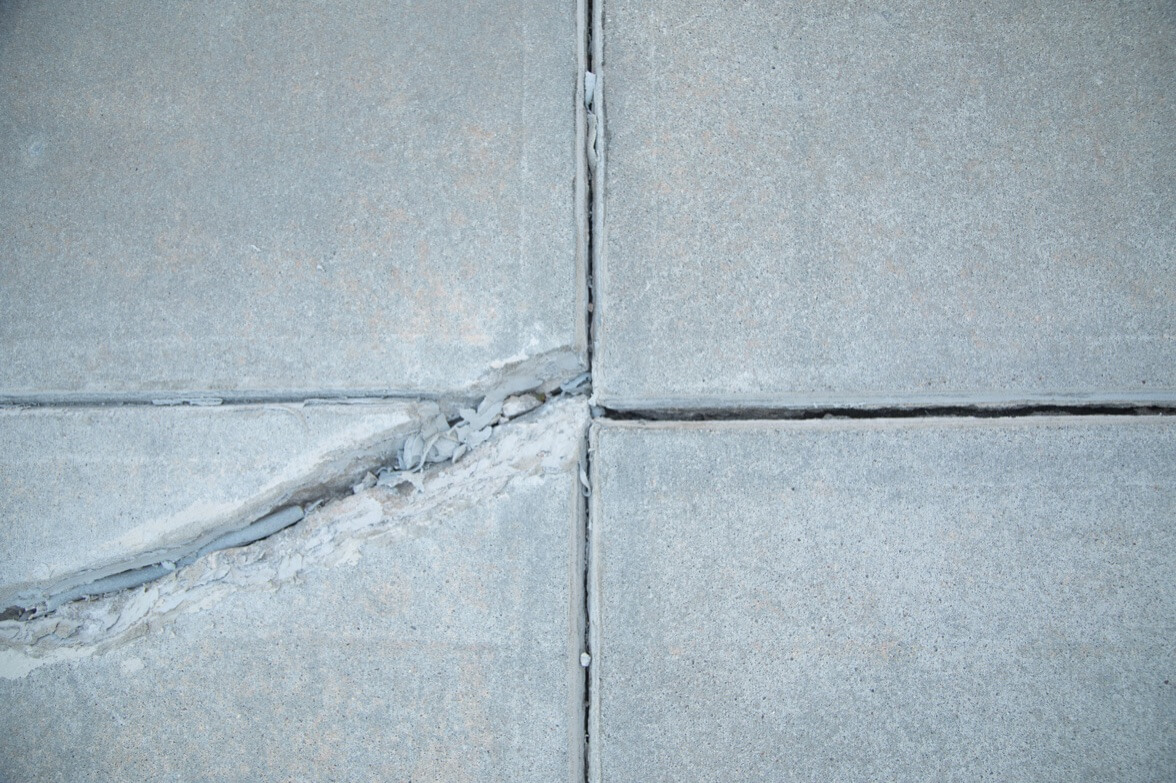 Uneven Concrete
When concrete slabs sink, crack and become uneven, they can present dangerous tripping hazards for family and visitors alike. Plus, they only get worse with time.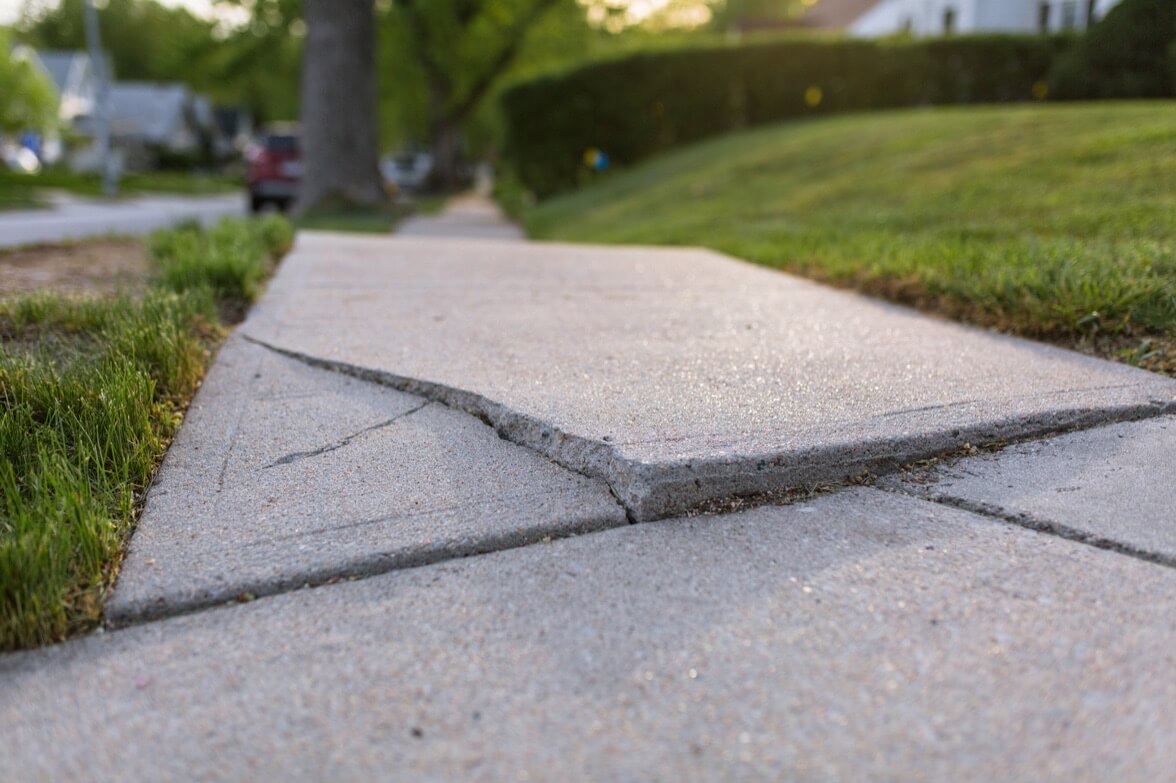 Sinking Sidewalk
Sidewalk slabs can sink, crack or become uneven over time as the soil beneath them settles or washes away. This can present serious trip hazards to family and visitors.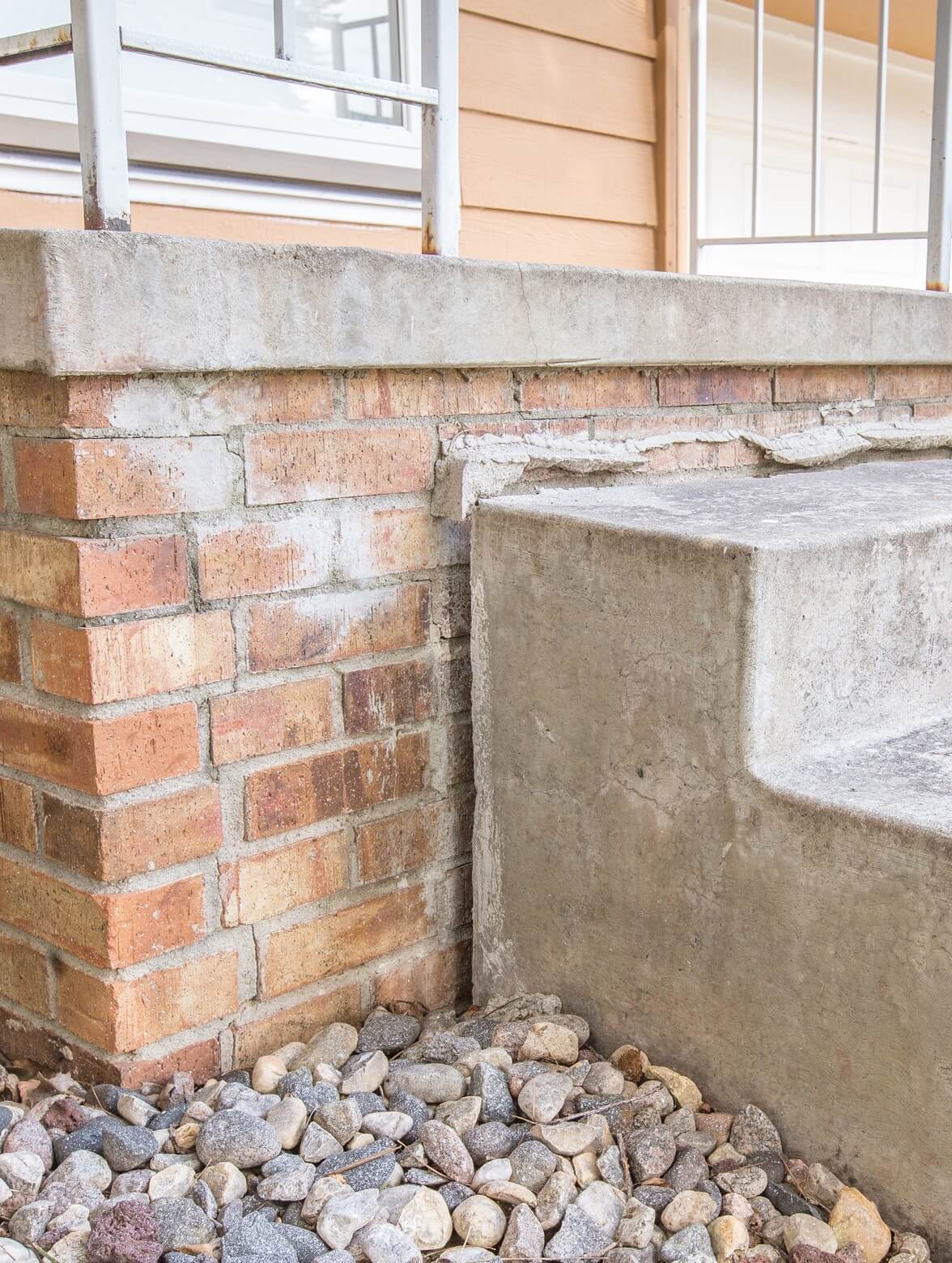 Sinking Stoop
Stoops and patios can settle and crack for a variety of reasons, including poorly compacted fill soils. When they do, they can reduce your home's curb appeal - and its value.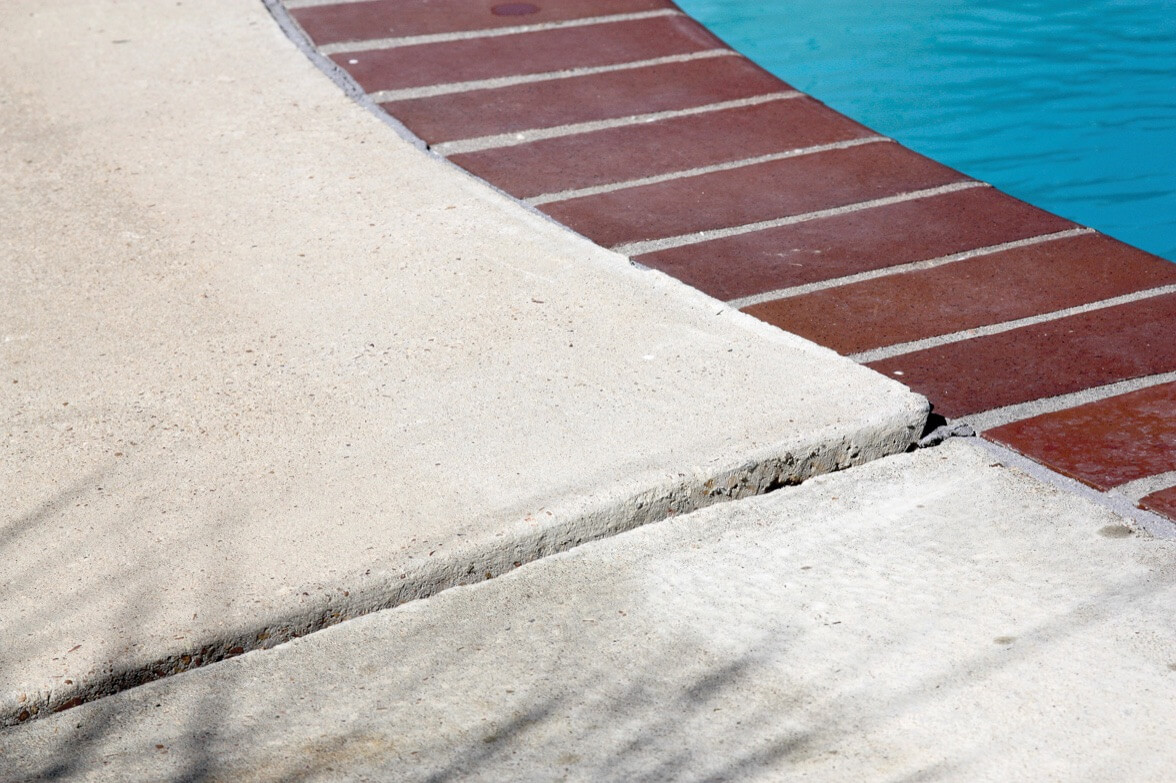 Uneven Pool Deck
An uneven pool deck can put you at risk of liability for accidents. Not only that, but it also reduces the appeal of a home, potentially causing problems when it comes time to sell.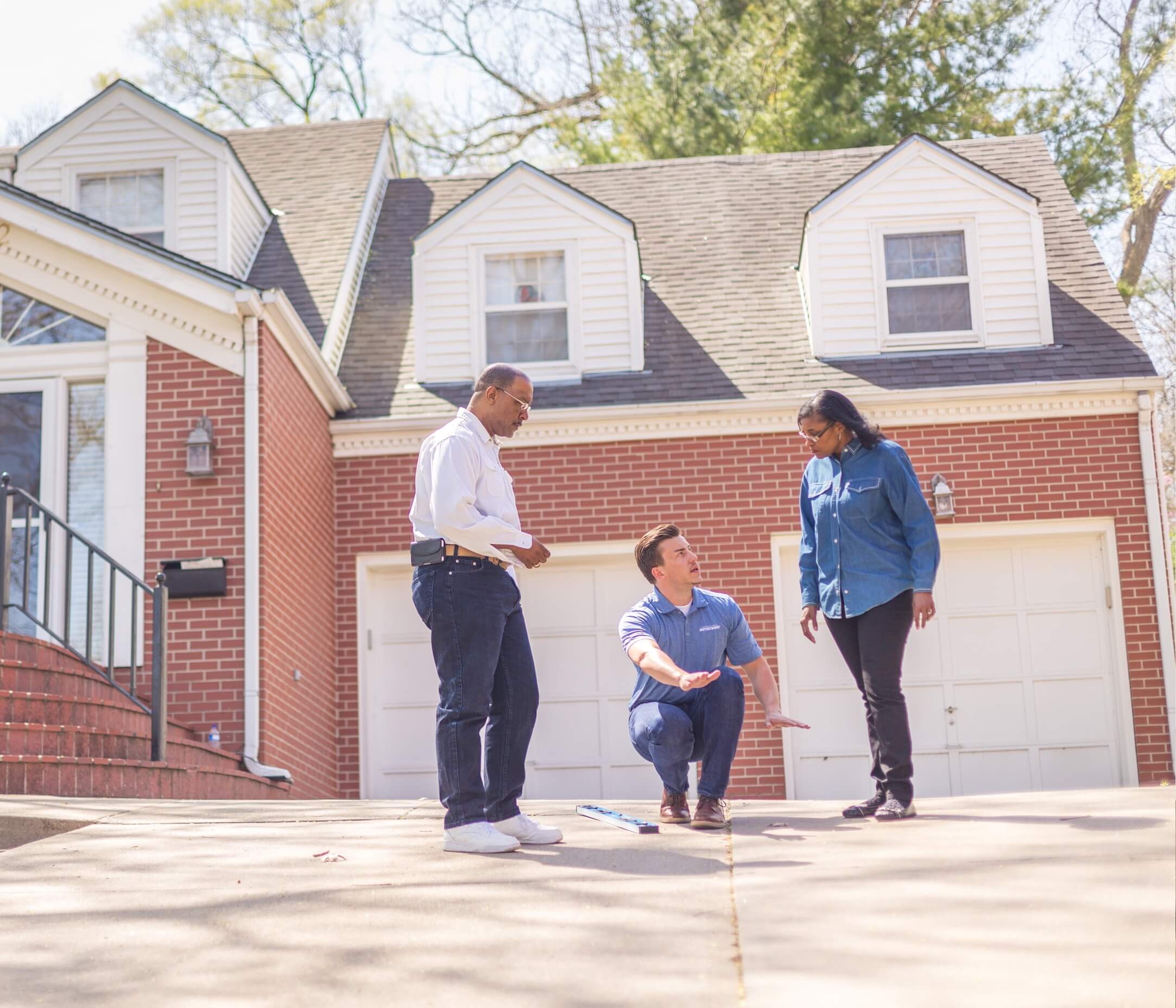 When concrete fails, the signs can be as obvious as an entire slab that sunk. Or they may be as subtle as tiny spider cracks on the surface. In any case, it's helpful to have a concrete expert examine your home to determine what needs to be done to fix your concrete issues permanently.
See Signs
Free Inspection & Estimate
Foundation & concrete problems don't get better with time, they get better with us.
Find a foundation repair or concrete company near you to fix them, so you can breathe easy and sleep well tonight. Our specialists will deliver the most precise and competitive foundation repair estimate available.
Looking for a price? Get a no cost, no obligation free estimate.