Symptoms of Concrete Problems
No matter the cause, cracked, broken and sunken concrete can have a negative effect on your home's curb appeal.
Thankfully, concrete can typically be repaired rather than having to be replaced. In fact, it can often be stabilized permanently, so you can restore your home's value along with your peace of mind.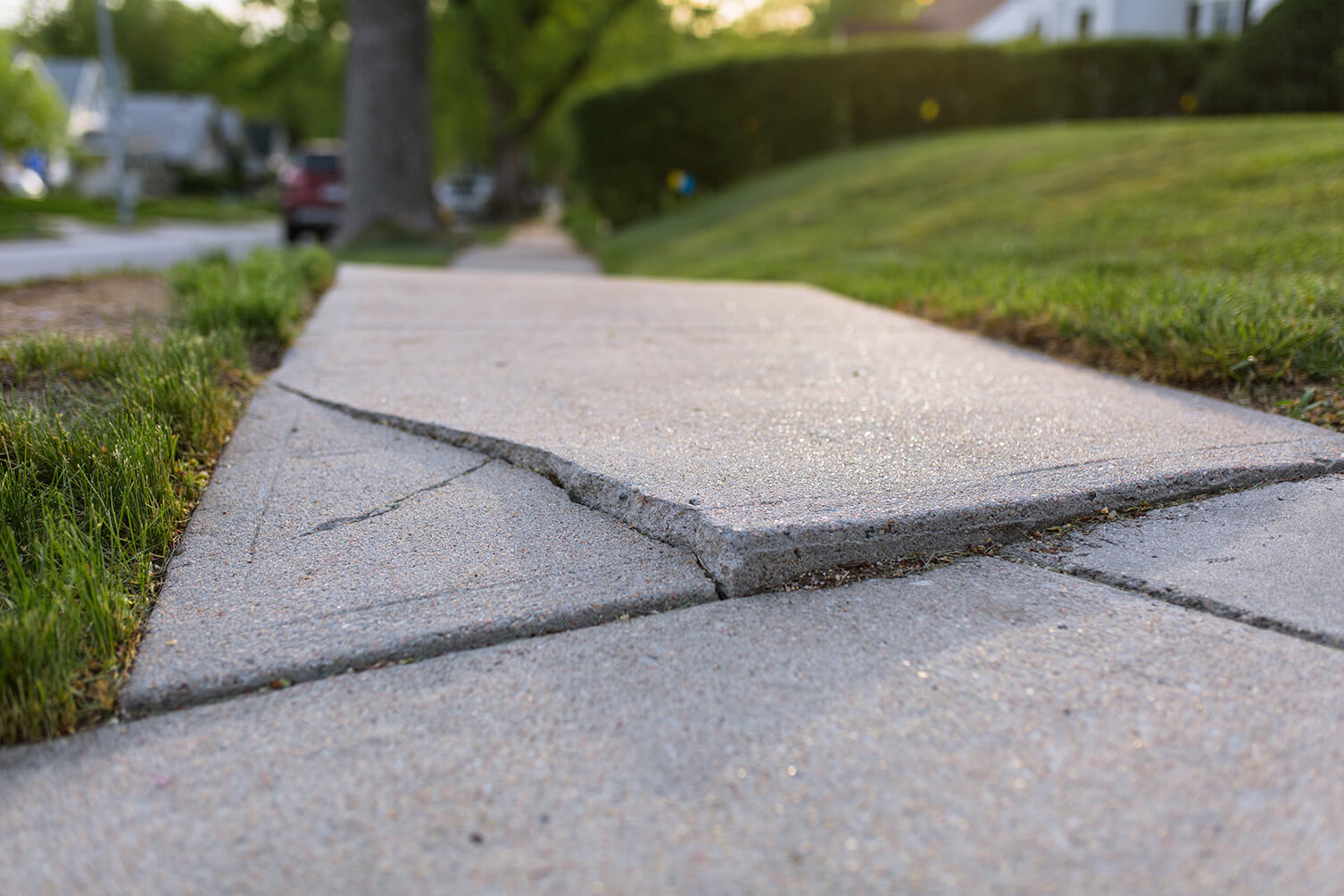 Concrete Failure
Sinking Sidewalk
Sidewalk slabs can sink, crack or become uneven over time as the soil beneath them settles or washes away. This can present serious trip hazards to family and visitors.
Learn More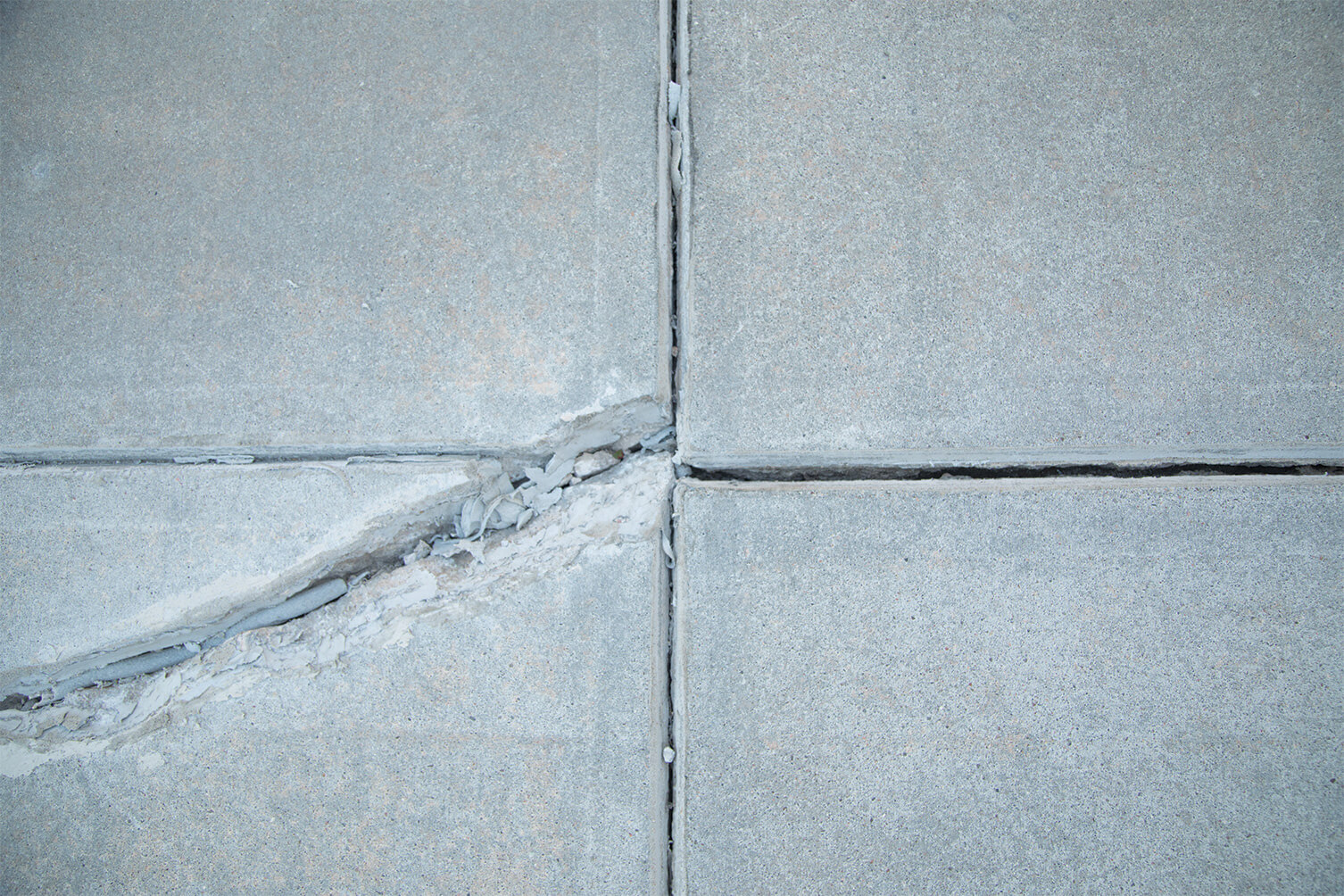 Concrete Failure
Uneven Concrete
When concrete slabs sink, crack and become uneven, they can present dangerous tripping hazards for family and visitors alike. Plus, they only get worse with time.
Learn More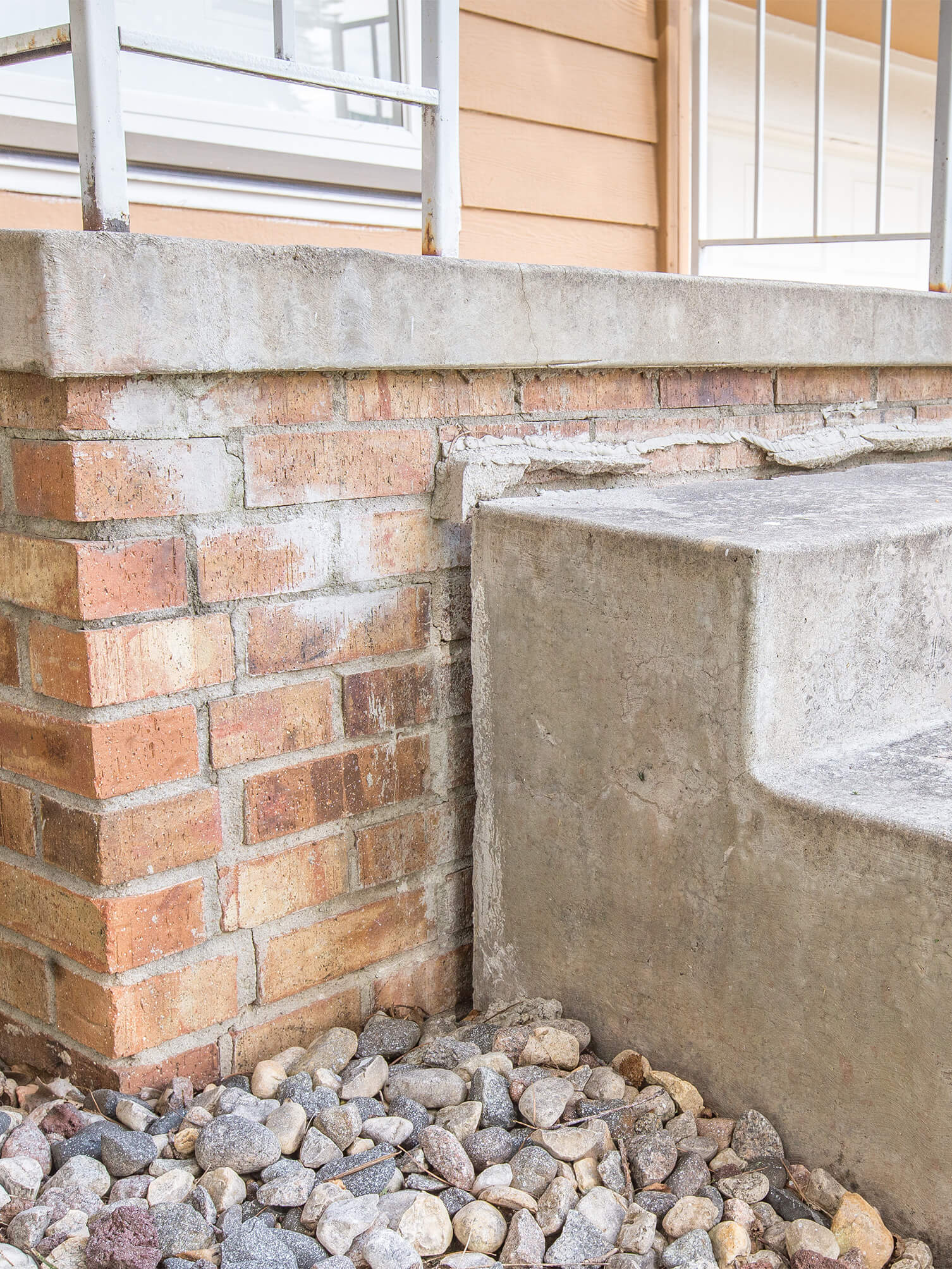 Concrete Failure
Sinking Stoop
Stoops and patios can settle and crack for a variety of reasons, including poorly compacted fill soils. When they do, they can reduce your home's curb appeal - and its value.
Learn More
Concrete Failure
Uneven Pool Deck
An uneven pool deck can put you at risk of liability for accidents. Not only that, but it also reduces the appeal of a home, potentially causing problems when it comes time to sell.
Learn More
Foundation & concrete problems don't get better with time, they get better with us.
Find a foundation repair or concrete company near you to fix them, so you can breathe easy and sleep well tonight. Our specialists will deliver the most precise and competitive foundation repair estimate available.
Looking for a price? Get a no cost, no obligation free estimate.