CarbonArmor®
Solutions for Foundation Wall Failure
Want some peace of mind?
Find a local dealer and help put your worries at ease with our trusted solutions.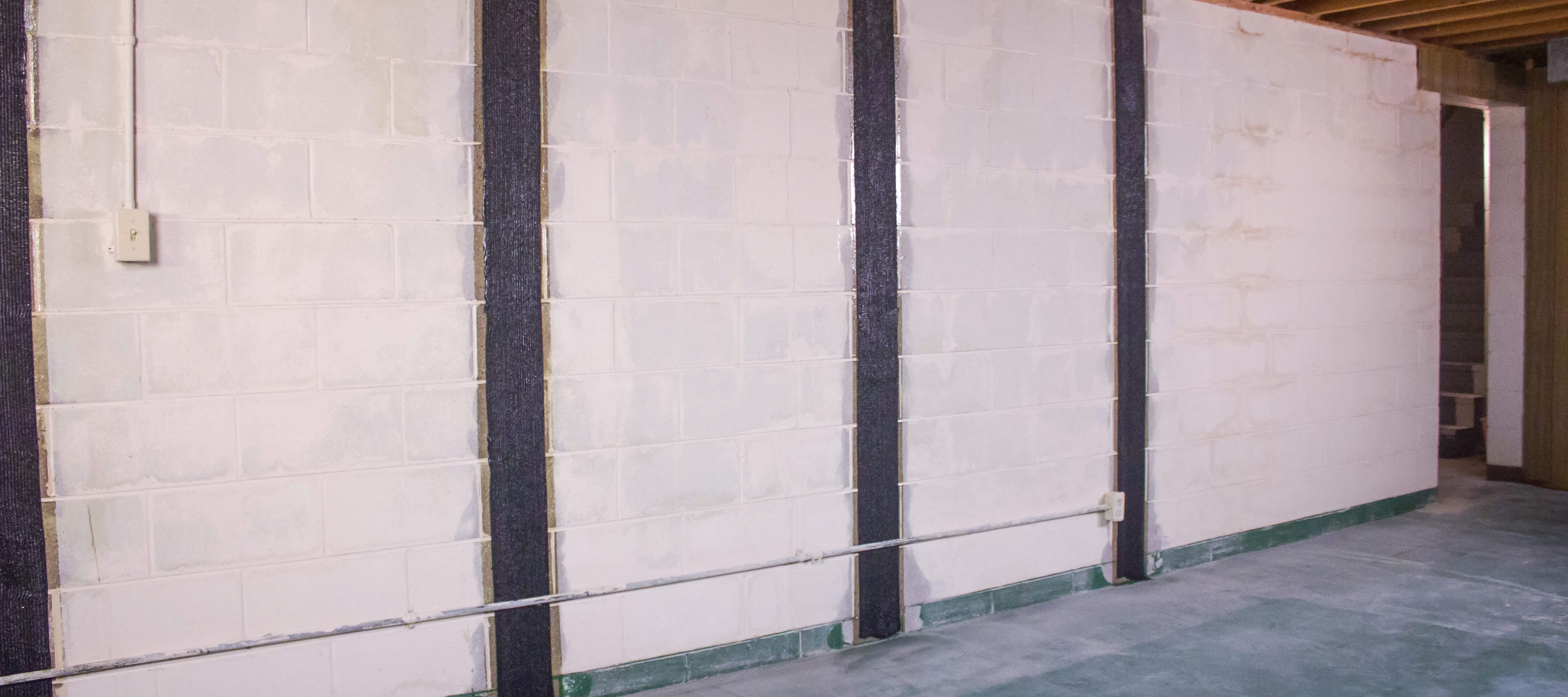 Stabilize and Secure Your Foundation Walls with CarbonArmor®
The CarbonArmor system permanently stabilizes your home's foundation walls. CarbonArmor uses fiber-reinforced polymers (FRPs) which are 10-times stronger than steel, yet flexible enough to contour tightly against your basement wall. The ArmorLock brackets bind and secure the CarbonArmor straps to your floor joists making the CarbonArmor solution fast, non-invasive and ideal for quickly stabilizing bowing and leaning walls.
CarbonArmor® System Advantages
Thin and narrow strap is minimally invasive with maximum strength.
High-strength epoxy permanently adheres to the wall.
Fast installation and cure time.
Easily concealed or painted.
No disturbance to lawn or landscaping.
25-year warranty. Guaranteed.
The CarbonArmor system is backed by a 25-year product warranty from Foundation Supportworks® as well as a service warranty from your local contractor.
Why you need it. As forces of nature, such as moisture and frost, interact with the soil around your home, the soil expands. That expansion results in constant inward force on your foundation wall until it can no longer support the pressure, causing cracking, bowing, and tipping.
Foundation & concrete problems don't get better with time, they get better with us.
Find a foundation repair or concrete company near you to fix them, so you can breathe easy and sleep well tonight. Our specialists will deliver the most precise and competitive foundation repair estimate available.
Looking for a price? Get a no cost, no obligation free estimate.