ResurfacePro™
Solutions for Concrete Restoration
Want some peace of mind?
Find a local dealer and help put your worries at ease with our trusted solutions.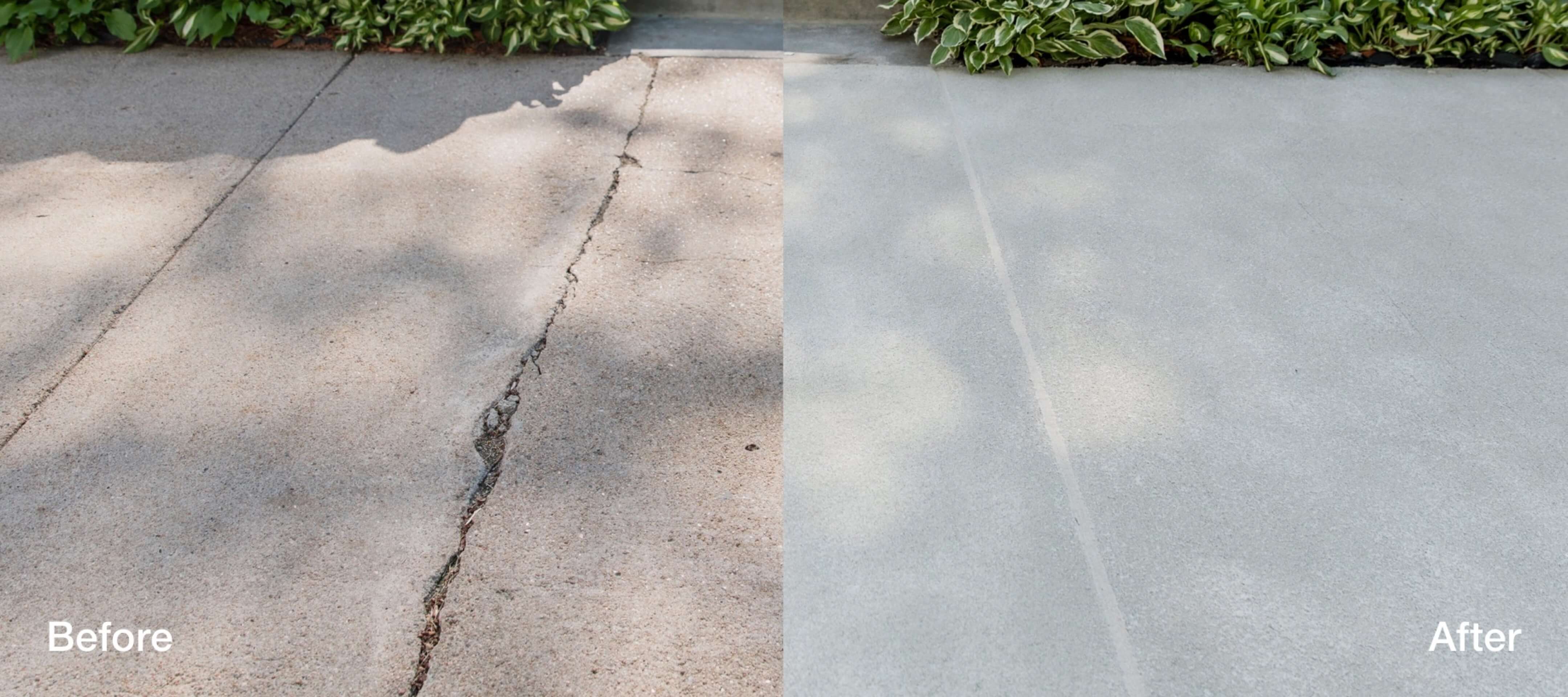 Restore your concrete without the hassle of replacing it.
Broken, unsightly concrete driveways, sidewalks and patios are more than just an eyesore; they lower the value of your home. But concrete replacement can be expensive and extremely disruptive - plus, it doesn't address the cause of the problem. Now, there's a new alternative: the ResurfacePro system, which coats your old concrete surfaces with a super-durable layer of polymer cement, giving it a brand-new look and restoring its function. Best of all, it can be ready for use in just a couple days.
ResurfacePro is the capstone of our Concrete Protection System, which includes PolyLevel® to stabilize, lift and level any uneven slabs, NexusPro® to seal joints and a durable concrete sealer to protect surfaces from stains, pitting and flaking.
ResurfacePro™ System Advantages
Gets to the root cause of unlevel, unsafe or unsightly concrete issues.
Clean installation process minimizes disruption to existing slabs, landscaping or neighbors.
Like-new look and textured finish.
Permanently stabilizes slabs.
Concrete can be used after 48 hours.
Protected from pitting and flaking.
Stain resistant.
Why you need it. Your concrete - especially your driveway - is your home's calling card. It's often the first thing a visitor sees as they approach. So, when it's pitted and broken, it creates a less than ideal first impression. Restoring your concrete immediately improves your home's curb appeal, and ResurfacePro is the best way to do that while minimizing disruption and downtime.
Foundation & concrete problems don't get better with time, they get better with us.
Find a foundation repair or concrete company near you to fix them, so you can breathe easy and sleep well tonight. Our specialists will deliver the most precise and competitive foundation repair estimate available.
Looking for a price? Get a no cost, no obligation free estimate.