SmartJack®
Solutions for Floor Failure
Want some peace of mind?
Find a local dealer and help put your worries at ease with our trusted solutions.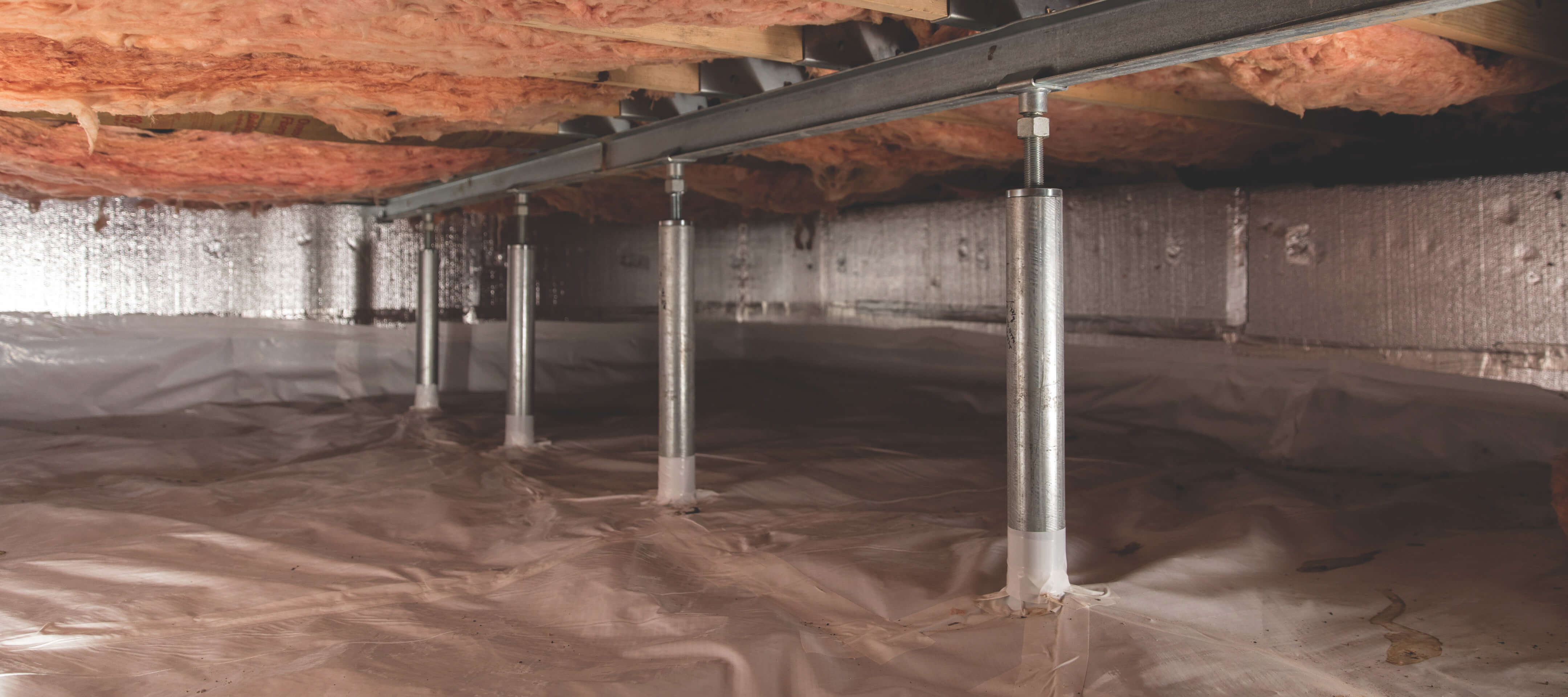 Permanently Stabilize Your Sagging Floors with SmartJack®
The SmartJack system permanently lifts and stabilizes existing beams and floor joists in your crawl space. A solid base of engineered fill addresses the problem of weak foundation soil by transferring the weight of the home to competent strata. Steel columns are secured to the beams or joists in the crawl space. Heavy-duty, threaded rods allow for adjustment and a custom fit for each SmartJack system installed.
SmartJack® System Advantages
Quick installation, any time of year, with minimal disruption.
Zinc-plated and galvanized steel components prevent rust.
Immediately lifts sagging, sloping floors back up.
Supports loads that exceed the standard residential home.
25-year warranty. Guaranteed.
The SmartJack® system comes with a 25-year warranty against manufacturing defects.
Why you need it. Floors above crawl spaces are susceptible to problems created within the crawl space itself. Moisture changes and weak foundation soils in a crawl space can cause columns to shift and settle. Sagging beams and floor joists are often the result of improper spacing of existing pier columns or weakened floor systems due to mold and wood rot. As these forces of nature occur in the crawl space, the floors above begin to also sink and sag.
Foundation & concrete problems don't get better with time, they get better with us.
Find a foundation repair or concrete company near you to fix them, so you can breathe easy and sleep well tonight. Our specialists will deliver the most precise and competitive foundation repair estimate available.
Looking for a price? Get a no cost, no obligation free estimate.